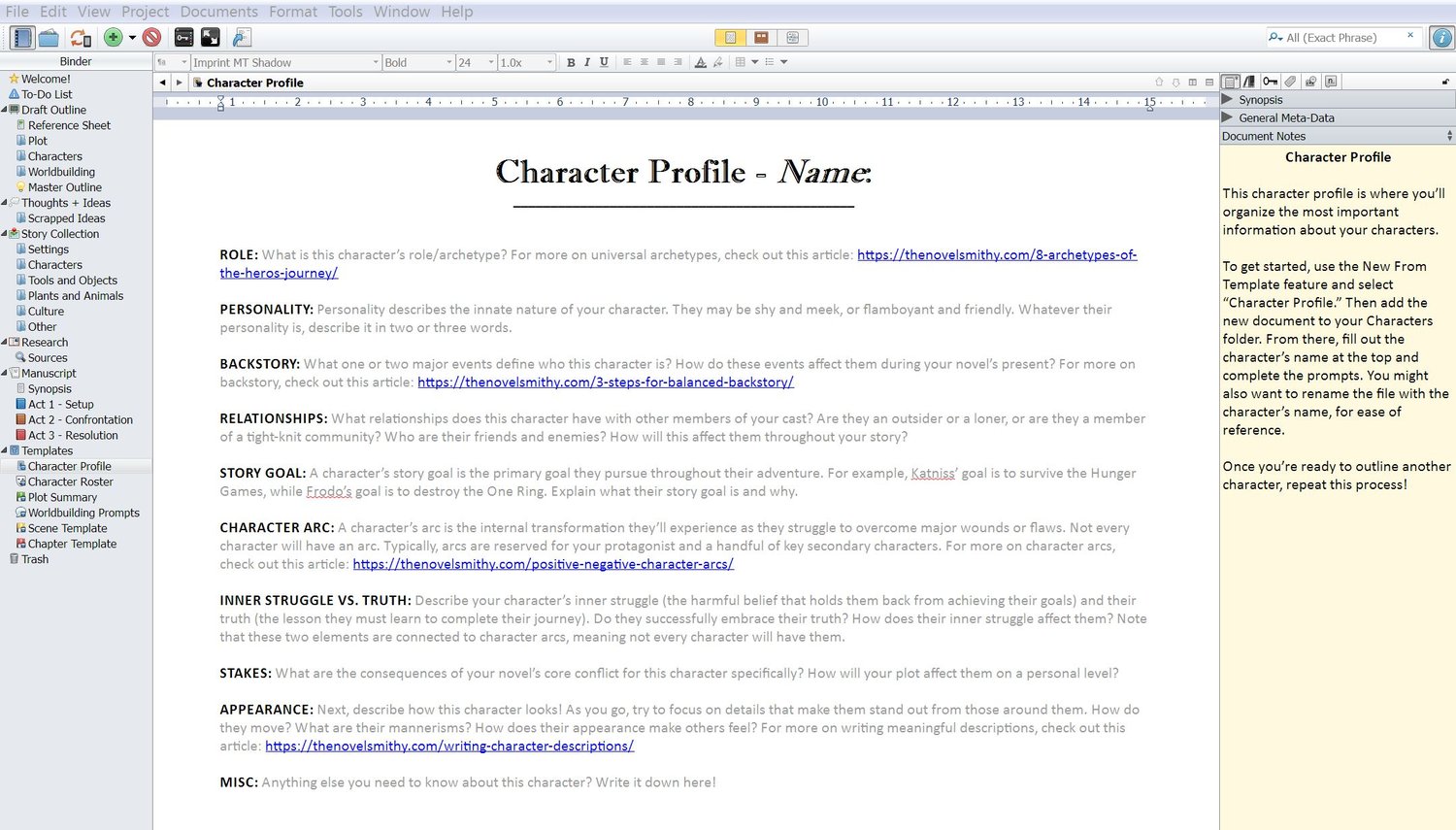 Outlining Template for Scrivener
On Sale
Outlining is a key step in the writing process—but it's also an overwhelming one.
Without the right systems in place, it's easy to feel like you're drowning beneath dozens of disorganized documents, scattered notes, and lost story ideas.
That's where this Scrivener template comes in.
Inside this template, you'll find a single, unified place to brainstorm, plan, and write your novel, complete with prompts and tips to make the writing process easier. From character profiles to scene lists, plot summaries, and more, this template contains everything you need to craft an outline you'll actually
want
to use!
Here's what you'll find inside:
An in-depth outlining template full of helpful prompts
Space to organize both research and impromptu ideas
A series of six pre-built sections, including character profiles, scene lists, and plot summaries
And a handy user guide to help you get started
(This template is compatible with Scrivener 3 for MacOS, Windows, and IOS devices.)